Short and Long Term
Hire Options
Dust and Vacuum Solutions
Hire Options Available
PCP Group have a range of mobile and fixed Dust Suppression and Vacuum solutions available for short or long term hire to facilitate your particular project. 
Our range of Mobile MINIAT Atomisers, Fogging Systems,  Industrial Vacuum and Extraction Units we can ensure that dust is no longer a concern for your employees or adjoining neighbours.
Visit our dedicated Dust Solutions website for more information

dustsolutions.ie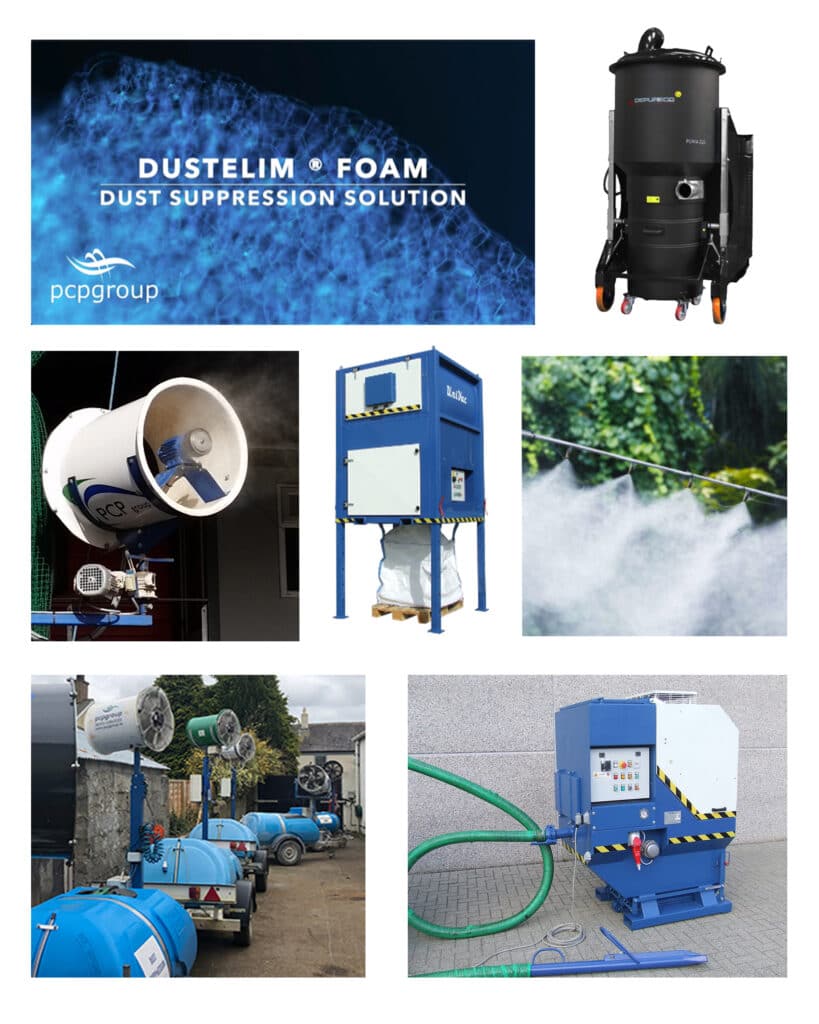 Hire Solutions
Need Advice? 
PCP Group HIRE fixed and mobile dust solutions that provide instant results.
With our broad range of innovative dust control technologies we can advise the best solution for you based on location, application, and operating requirements.
Silica dust is one of the world's most significant causes of work-related diseases, therefore dust control is now a big issue particularly around concrete and demolition works. 
Need a Fast Solution
PCP Group – Ireland's leading Experts in industrial dust solutions
Short and long term hire options
Mobile and Fixed Solutions
mobile Miniat Atomisers
Dustelim Foam
Industrial Vacuums
Fogging Systems
Full service backup
Irish Company
50+ Years in Business